Industrial Fiberglass Woven Rovings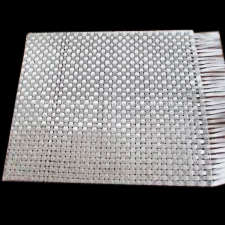 Industrial Fiberglass Woven Rovings
Product Code : SL-23
Brand Name : SHREE LAXMI
Fiber Glass Woven Rovings is composed of direct rovings woven into fabric or tape. The input rovings are designed to give controlled wet out and excellent lamination properties. Woven Roving Fabrics are designed to be compatible with multiple resin systems, and can be customized to meet specific product requirements.
Products Application :
Woven Roving Fabrics provide high-quality, global products designed to meet your performance and cost requirements. Woven Roving Fabrics provide the most economical solution for raising glass content of laminates and increasing laminate stiffness and impact resistance without adding thickness, weight, or other non-reinforcing materials. The fabric delivers cost effective solutions to your competitive reinforcement challenges, particularly large parts such as boat hulls and high-durability laminates such as underground storage vessels.